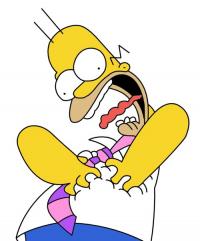 Ever wonder what drives a person to walk into a mall and start shooting people? I now know. Not that I could ever commit such an act due to the guilt instilled by 12 years of Catholic school. But I believe that corporate policies and practices of companies like AT&T could drive a less stable person to justifiable homicide. Here's what happened:
My 3 year old iPhone cracked while on vacation in a remote area so I drove 1.5 hours to an AT&T store in the 'big city'. It's Sunday, and I suppose everyone takes their family to the AT&T store in Johnson City, TN for a family outing because several families were camped out in this store with children crawling over everything and screaming at decibels that are off the chart.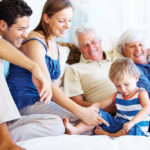 There is no one working the counter, rather there are 3 sets of tables and chairs for the entire family to sit with the AT&T rep to witness all the fun and excitement.  I walked up the to the first table and overheard the rep saying it would take 30 minutes for the data to transfer. Did the rep help someone else during that 30 minutes? NOOOO! He sat with the family and shared in the data transfer fun.
At the next table the rep was teaching the unteachable how to use their new smartphone. This one's gonna be awhile.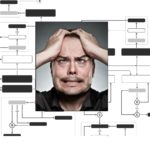 The third table was discussing service plans in such detail that my head started to spin. So I took a deep breath and waited impatiently in line. The mega bloody Mary at brunch was probably not a good idea because the euphoric effect was quickly wearing off and without a booster shot anger was setting in.
It's finally my turn. And in an effort to help the people behind me in line I take my rep to the phone I want, tell him I'm eligible for a upgrade, give him my ID and thought I'd be out the door in 10 minutes or less. But that didn't happen.
Andy scans in my new phone, has me sign a bunch of stuff on his iPad, then he wants to collect $48 in taxes in cash. Hold the phone (literally). I'm not paying your whopping 10% TN sales tax. I don't live in TN and I don't condone your tax practices. Andy says, "well, I can't let you have the phone."
Fine, I walk out. Not knowing that by scanning in the new phone Andy cuts off the service on my old cracked phone. In fact, I don't realize it until I'm 20 mountain miles away! So we pull over so I call AT&T on Mookie's phone while we have a glimmer of cell service between mountain ranges. Certainly they can simply re-activate me. But that didn't happen either.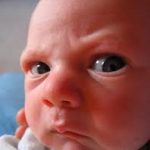 Since Andy deactivated my phone he is the ONLY ONE that can reactivate it. Are you kidding me?!?! In this day and age? You can't just reactivate me? No. I have to drive 20 mountain miles back to see the same man that ruined my Sunday. This is gonna be fun.
By the time we get there I'm so infuriated that I am unable to speak so Mookie does all the talking. Andy smugly fixes the phone and smiles at me with an eerie grin while Mookie rants about how Andy knew we were leaving without service and should have notified us or corrected the situation.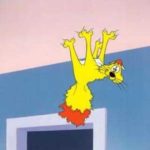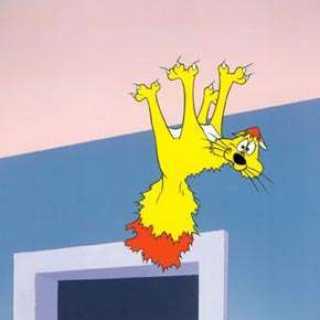 Now the beautiful summer day is almost over and we're back at the house and I get an email telling me that my new balance with my new phone is now $160/month. This explains why Andy was grinning. I hit the ceiling! I call AT&T and by now I'm so mad I'm in tears and screaming. The customer service rep with a thick foreign accent assures that he understands the situation and will rectify the problem. He will remove the charges and my bill will remain the same as it's always been. But that didn't happen!!!
Today I get an email saying my bill is due and they're taking $160. I called them again and got another thick accent who assured me that he understood the situation and would fix the problem. He puts me on hold for an eternity – then a woman comes on the line saying, "AT&T. How can I help you?" This is where the myocardial infarction comes in.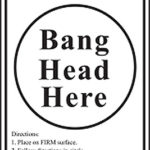 So I have to tell the whole story – AGAIN. After much back and forth nonsense she says, "the only way to rectify this situation is to go back to the store in Johnson City and deal with them because they sold you the phone." Really?!?!? What phone? I don't have a phone! And you want me to spend another entire day, driving to Johnson City and dealing with a man that makes me seeth? This is where the alleged mall shooting comes in. Again, I could never commit such an act but I now can see what drives a person to that point. And you never get the real story behind those mall shootings because they can't blame big business.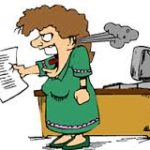 I couldn't talk to this woman another minute so Mookie takes the phone while my Sicilian blood surges through my veins. He talks to the lady til he's blue in the face and says, "look, you know the serial number, all phones have GPS, I don't have this phone. Andy stole it and I want to press charges." So she transfers him to the fraud department. Forty five minutes later they agree to notate the account. Notate the account?!? Gee thanks. Then they transfer him back to customer service because they have to do the refund and reversal. So he gets yet another rep and has to start all over. Customer service can't help – they transfer him to the fraud department who transfers him back to customer service again. Then the final woman swore that she deleted the new phone off my account, I'm still eligible for an upgrade and my bill will be the same as it always was.  But that's what they told me 2 weeks ago!!!!
How do you run a business like this? And we've all had similar situations. I'm sure that the people at the top have no idea what's really going on at the bottom level. Even though they say "this is call is being recorded to better serve you" – who would take the time to listen to 45 minutes of this nonsense?!?
My auto-draft comes out on the 8th – and I'm pretty sure I'll be billed for my "new phone" and will be screaming through my cracked phone once again. So if you hear your windows rattle, don't worry, it's not an earthquake.