I can't believe we've been in business for 14 years. It seems like yesterday when we had our first taste of kettle corn and started this venture. Well, we certainly have grown since then and so have our events.
Back in 2001, with no prior experience, we were pretty good at finding shows.  In last year's birthday post, we told you about our first few events, 4th of July celebration in Dunedin and then the Zephyrhills Hemp Fest.  From there we did farmer's markets and other small venues which got our feet wet and prepared us for much bigger things.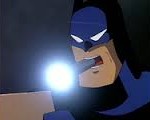 We did Dunedin Wines the Blues that year which was our first evening event and for some reason we didn't think about bringing lights for our booth. So Mookie, being incredibly adaptive, grabbed a small flashlight which he held in HIS MOUTH so he could see the popcorn in the kettle as he stirred. We often see new vendors at events without lights and always offer one of ours (because now we always carry lots of lights and extension cords.)
Next we did 3rd Friday in Safety Harbor which consisted of a small band at the Gazebo, Paul the Hot Dog Guy and Mookie's Kettle Korn on the corner of 4th and Main.  They didn't close the road, they had no crafters or other entertainers, I don't even remember a beer truck. And 14 years later, it has evolved into an incredible event with about 7 blocks of non-stop fun and entertainment.
Then we were contacted by an event planner for Capital One who hired us to work a corporate event in St. Pete. We had to serve 750 people in a few hours which we did seamlessly even though most people came back for seconds and thirds. You just can't get enough of Mookie's Kettle Korn.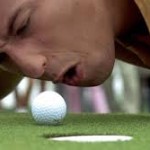 Most of the events we did that first year we still do today. But in year two we stumbled upon many duds and rainouts. If it weren't for our success that first year, we may have given up. But our events are a lot like playing a perfect game of golf. Once you know you can do it right, you're hooked you'll always strive to meet or beat the mark you made for yourself.
{Insert shameless promotion here}
Want Mookie's at your event? www.MookiesKK.com/events/