Description
Tuxedo Gift Packages
A New Spin on the Popcorn Tin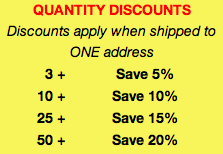 Our stunning tuxedo gift package is an elegant gift for any occasion. And now choose from 3 sizes. This classic gift package is priced affordably and our volume discounts make it affordable for everyone on your list.
FREE Personalized Label
Add a FREE personalized label for that special touch. Email your logo or artwork and personal message and we'll send you a proof to approve. No graphics? No problem! Give us an idea of what you want on the label and we'll have our designers make up a custom label just for you. Send us an email with your label idea and we'll do the rest: Orders@MookiesKK.com
Have a big mailing list?
No problem! Just send us your list and we'll check it twice! We'll save you time, money, and all the holiday hassles this year. Choose any of our gift packages and we'll send one (or many) to everyone on your list with a personalized label or gift card enclosed. It's never been easier.
Let's see – did we cover everything?
Stunning standup package in shiny black and clear
Re-sealable gift package
Small measures 12″ x 7.5″ x 2.5″ (about 10 cups)
Medium measures 13″ x 9″ x 3.5″ (about 16 cups)
Large measures 17″ x 10″ x 5″ (about 36 cups)
Great gift for any occasion
Choose one of our special occasion labels or make up your own
Many holiday labels to choose
And always FREE shipping
Everyone LOVES Kettle Korn – And NO ONE forgets a gift from Mookie's!!!
Your family, friends, customers and co-workers will remember you far into next year when you give them a gift of Mookie's Kettle Korn. But be careful — once they get Mookie's Kettle Korn they won't want anything else!
If it's not Mookie's – why bother?!?
Always Fresh and Delicious
Mookie's is popped and shipped the same day so it's always delivered fresh and delicious. But Mookie does not use artificial preservatives so our popcorn is intended to be consumed upon arrival. It will stay fresh for 2-3 weeks but if you intend to keep it longer just pop it in the freezer for later.